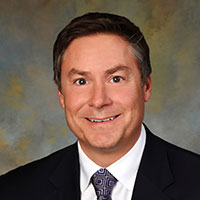 Mike McDorman
President & CEO
Department: Staff
Michael J. McDorman has served as president and CEO of the Greater Springfield Chamber of Commerce since April 2006.
Prior to his position at the Chamber, McDorman was Springfield Area Manager for Ohio Edison, serving part of First Energy's Ohio Edison/Penn Power region that includes Clark, Madison, Union, and Delaware counties.
In his role as president, McDorman oversees the operations of the Chamber of Commerce, the Community Improvement Corporation of Springfield and Clark County and the Greater Springfield Convention and Visitors Bureau.
He is past chairman and 2006 campaign chair of United Way of Clark, Champaign and Madison counties and past chairman of Junior Achievement.
He serves as Chairman of the Clark County Jail Chaplaincy known as Jonah Project, and on the board of Directors of the Springfield Ohio Port Authority, Clark State College, Clark County Convention Facility Authority, and the Greater Ohio Policy Center Board. He was named Clark County's 2010 Leader of the Year and was the recipient of the 2017 Nehemiah Foundation Leadership Award.
A Springfield native, McDorman serves on a number of regional boards and committees and is an active member of the Springfield Rotary Club.
He is a graduate of Kenton Ridge High School, a 1989 graduate of Olivet Nazarene University and a 2001 graduate of Leadership Clark County. He and his wife, Jerri, live in Springfield, have two daughters, Kalie and Courtney, and attend Fellowship Spring Hill Church.